Dark Fibre
Australian Dark fibre on a network we built, own and operate.


Nexthop has built an extensive dark fibre network connecting office buildings and datacentres in Sydney / Melbourne / Brisbane / Perth
What is Dark Fibre?
Dark fibre is networking, done your way, for maximum speed, uptime, and security.
Dark fibre networks are privately owned point-to-point fibre lines that are latent, ready to activate for your customer's exclusive use. These dedicated lines offer a chance to escape the inefficiencies and limits of traditional carrier networks and graduate to unrivalled network performance and security for your service provider operation. Build how you want, with the point-to-point lines, bandwidth, and the hardware you choose, for future-proof infrastructure to support growing capacity requirements.
Wholesale dark fibre gives our wholesale partners the speed, scalability, reliability, and security that can't be achieved through shared access. Unmatched in connectivity, dark fibre is an investment in your business infrastructure to deliver first-class network performance outcomes internally as well as to your customers. Simply put, dark fibre networks (or dark fiber networks to many others) provide an all-you-can-eat approach to capacity for your customer's office or datacentre, or between your customer's office and datacentre.
Light up dark fibre and manage your networks, your way.

If you want 100Mb, dark fibre will deliver.

1Gb, no problem for dark fibre.

10Gb, (the speed tier that NBNco just announced to great fanfare!) this doesn't touch the sides of a dark fibre link.

3TB worth of 100G wavelengths? You guessed it, dark fibre has you covered.
With dark fibre, the carrier no longer restricts your capacity, or bandwidth, between sites. You are limited only by the power of the equipment you, the partner, choose to run over the link.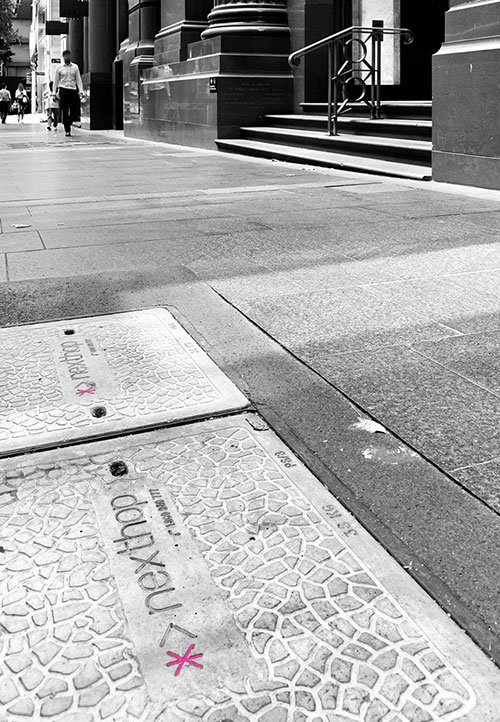 Why Does Business Choose Dark Fibre?
Performance, Reliability, Security

Realise the three pillars of optimal business networks by choosing Dark Fibre. Manage your external network solutions as you would do your local area networks for maximum performance, reliability, and security.


Full control

Do away with SLAs, performance hiccups, and call centres that waste time. Commercial Dark Fibre gives you full control of your networks, from dedicated bandwidth splitting for various apps and sites, to path management, hardware choice, and more. You know what's best for your business, so take control and cut out the carrier.

Scale with no hidden costs

With Dark Fibre pricing, you know what you are getting from the very start. Choose your maximum bandwidth and channels, and free yourself from fees imposed on data limits. Scaling is limitless, without the extra associated costs.


Value

Because the speed of the link is controlled by you, the customer, the $/Mb value calculus completely changes. It is, by far, the most cost effective solution to deliver huge bandwidths between sites.

Latency

Dark fibre yields the lowest possible latency between sites of any fixed/terrestrial technology. This is achieved by removing all active carrier equipment from the link you fully control.


Security

Dark fibre makes it supremely difficult, or near impossible, to intercept your data between critical sites and/or infrastructure.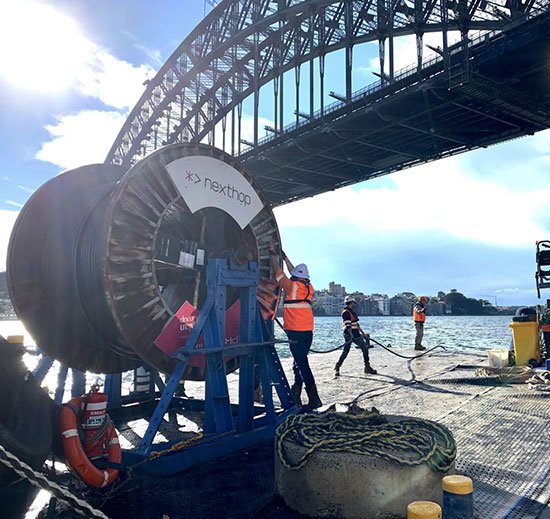 What is the difference between ethernet and dark fibre?
Dark Fibre is fibre optic cables that are not yet connected to networking equipment nor switched on for data traversal - they are not yet lit.
Ethernet, on the other hand, is a type of lit network. With Ethernet, the carrier is in control of keeping the cables lit and maintaining capacity and availability, along with supply and maintenance of network equipment.
With Dark Fibre, organisations determine and manage the equipment used to light the network, plus transmission techniques and protocols, traffic management, and security protocols.
Essentially, Ethernet is a managed network service delivered by carriers, whereas Dark Fibre is unmanaged - although you're free to contract out the management of dedicated Dark Fibre Australia to a professional service.
Why Choose Nexthop?

Speed & Security - The Ultimate Control
Dark fibre provides the ultimate mix of speed and security. The customer has complete control and can dictate the point-to-point bandwidth and encryption requirements from end to end.

Bespoke Private Fibre Network Builds
Nexthop has extensive fibre construction experience and can customise a solution for the needs of Carriers, ISP's, MSP's, Large Enterprise, Cloud Providers and Internet Exchanges.

Wholesale Dark Fibre Network
Nexthop was built to provide its clients open access dark fibre infrastructure within Australia. Our footprint is in Sydney, Brisbane, Melbourne and Perth, where our clients enjoy access to our wholly owned, wholesale dark fibre infrastructure at market leading prices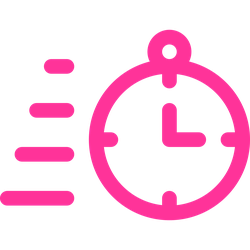 Rapid Response & Prompt Delivery
Get your quote with KMZ within 24-72 hours. Fully controlled network with pre-provisioned fibre cores allows us to reduce the fibre delivery time from weeks to days. Clients enjoy 10-30% savings when switch to Nexthop Fibre Network.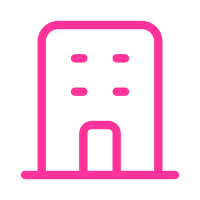 NBN POI Backhaul
Get the ultimate backhaul into the NBN POI's.
Dark fibre backhaul from Globalswitch and Equinix to:
Dalley / City South / Glebe / Newtown

Connect straight to the cloud
Bypass the Internet and connect straight from your office into the major Australian datacentres via dedicated dark fibre.
Frequently Asked Questions