Global Switch (GS1)
Nexthop enables diverse premium connectivity solutions within Global Switch on the dark fibre network Nexthop builds, owns and operates.

Experience rapid response and connectivity to Global Switch GS1 data centre through our diverse dark fibre network.
About Global Switch (GS1)
Efficiently connect your business to your datacentre and cloud on the dark fibre network Nexthop builds, owns and operates
Global Switch's GS1 Sydney data center is a premier facility serving the needs of businesses in Australia and the wider Asia-Pacific region. Located strategically near Sydney CBD, this state-of-the-art data center is designed to provide top-notch reliability, security, and connectivity for organisations seeking to house their critical IT infrastructure. With a strong commitment to sustainability, GS1 Sydney employs eco-friendly technologies to reduce its environmental impact, aligning its operations with the growing demand for responsible and efficient data center solutions.

At the core of GS1 Sydney's appeal is its robust infrastructure, characterized by redundant power sources, advanced cooling systems, and an array of network connectivity options. This infrastructure ensures uninterrupted operations and empowers businesses to scale their IT resources as needed. Moreover, security is a paramount concern, and the facility implements stringent measures, including biometric access controls and 24/7 on-site security personnel, to safeguard clients' data and equipment.

The data center's strategic location on the CBD Fringe positions it well for clients's rapid connectivity to the cloud. Nexthop's dark fibre infrastructure acts as a high-speed expressway, facilitating low-latency, reliable connectivity between GS1 and clients premises. Whether you're transmitting high-priority traffic or accessing critical access points, Nexthop's dark fibre ensures you stay ahead in the digital landscape.

Check Nexthop's connectivity options to Global Switch's GS1 data centre.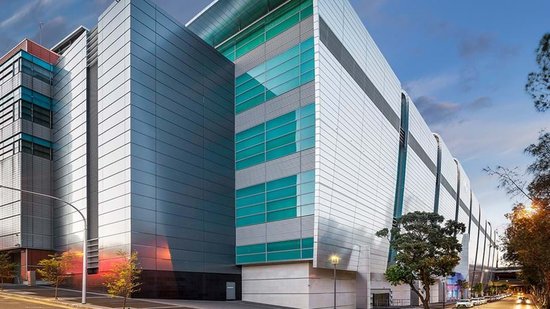 Month-to-month contract
$1000 setup
Global Switch Available Datacentre Routes
100% delivered over Nexthop's fully owned and operated Australian dark fibre network.
Available

4 Eden Park Drive, Macquarie Park

Available

6/8 Giffnock Ave, Macquarie Park

Available

2 Broadcast Way, Artarmon

Available

Macquarie Data Centres Intellicentre 2 (IC2)

17-23 Talavera Road, Macquarie Park

Available

Vocus Sydney VDC-SYD01

59 Doody St, Alexandria

Available
2x Diverse Dual Core Dark Fibre
Global Switch (GS1) to Equinix (SY1/SY2/SY3/SY4/SY5)